#1 Ranked Cheapest
PPC Agency
Hire Us If You Want Low-Cost PPC With High Performance  and increase Your Conversions on Ads Either on Google Ads, Facebook Ads, Yandex Ads, Instagram or Others
Pay Per Click Advertising (PPC)
Pay-per-click (PPC) is a common digital advertising approach that allows a business to place ads in the top positions of search engines to promote the business, product, or service online. Prices are determined by the number of viewers who click on the ad. which are then redirected to the promoted landing page. PPC generates an instant response and is especially beneficial for those looking to increase traffic to a website in a short amount of time.
PPC leveraging the best industry-specific keywords and ad copy is critical to getting the right viewers to click and learn more. PPC is commonly used to support digital marketing campaign initiatives, specific products or services, and alongside an SEO strategy to support the initial stages. Website Traffic Generation. Search engine advertising is one of the most common forms of PPC, with such ads appearing in search results for keywords labeled "ad" and driving "bought" visitors to a website.
By utilizing pay-per-click marketing services, Digital Marketing Maximum can help take your website or campaign to the next level. We create a bespoke strategy and reporting system tailored to your business needs and goals to ensure your measurement of success is our primary objective. By managing your advertising campaigns, we can maximize your return on investment by increasing leads and traffic to your website or creating viral brand awareness with measurable results.
How Do We Proceed as a PPC Marketing Agency?
We always put together a complete plan for PPC advertising. We are a company with specialists in paid search and dedicated SEO services. We make data-driven decisions to drive high traffic to your website. As one of the unmatched companies offering web development services, we bring many people to visit your website. The more visits, the higher the sales.
Our Pay per click advertising campaign includes the following components:
Landing Page Optimization
SEARCH ENGINE MARKETING (SEM)
Google remains one of the powerhouses of digital marketing. Our priority is making sure you get the most out of your search program. Maximizing your returns requires bidding skills, knowledge of ad formats and vigilance to ensure everything is carefully controlled. Plus, customers from search are more likely to return to Google for their next purchase, which means having a plan to keep them coming back is crucial.
REMARKETING CAMPIGNS STRATEGY
Simply showing ads to previous website visitors is not a successful strategy. It takes the same effort you put into all your other campaigns to make remarketing a success. We develop plans and implement techniques to effectively display ads based on visitor behavior and likelihood of conversion. .By removing low return intent targets, your campaigns will be more efficient and productive. Good remarketing can save you money and increase sales.
Although  Search Engine Marketing ( SEM ) can provide great results, it is limited by the number of searchers. This is why it's so important to extend your PPC efforts beyond the search box. Display PPC is your chance to present yourself to a highly targeted and relevant audience and only pay for visitors instead of impressions or "share of voice". Let us show you how to start growing again.
Your future customers research and consume content long before they start looking for solutions. Therefore, you should start the marketing process with an introduction. YouTube video ad formats, social ads, and promoted posts put your brand front and center. of the customers at the time of the emergence of consciousness. Missing this stage puts you at a disadvantage when they go to Google and doesn't recognize you over your competitors.
Interested in talking about this service? Get in touch with us.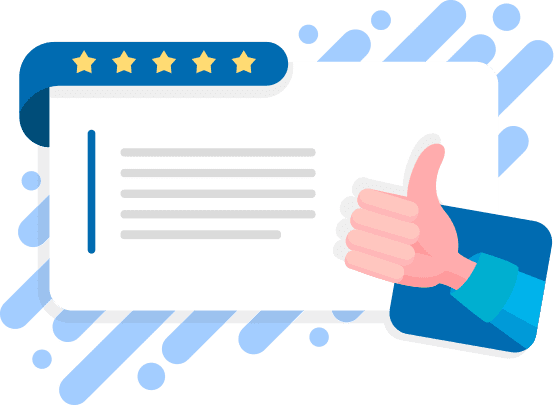 Your Success Is Our Success
Digital Marketing Maximum is always here intending to build extreme customer focus. Our priority is to serve you with the best solutions. We believe in owning the voice of customers as
are here to work for your satisfaction!
Pay Per Click ( PPC ) - FAQs
What is Pay-Per-Click ( PPC )?
Pay-Per-Click Advertising is when we place ads on search engines or other websites and drive traffic to your website. you pay for this traffic when someone clicks on your advertisement.
the specific sort of traffic you need to your site. This guarantees that your budget isn't on immaterial traffic. We constantly monitor and make changes to your mission to drive and drive down the expense per-click, grow and increase your click-through-rate, and increment your conversation rates.
How do this? We create extremely targeted Advertisement campaigns and constantly test different variables and ad formats to find the best combination. We also make sure that your website's landing pages configured for conversion when someone lands on your website.
What networks do you perform pay-per-click ( PPC ) advertising services on?
We perform pay-per-click advertising services for the following search Advertising networks: Google with all types either Search and Display Network, YouTube Ad Network, Bing Ads Network, Facebook Advertising, Instagram Advertising, Twitter Advertising , TikTok Ads and LinkedIn Advertising.
What are the benefits of advertising with PPC ads?
The advantages of PPC advertisements is that you realize you will be driving important traffic to your website. Dissimilar to a SEO campaigns , PPC ads generate traffic immediately. The thing that matters is that PPC campaigns are more costly on the grounds that you are paying for the click and for the management of the campaign.
One of the best advantages of a PPC campaign is that we get information immediately that lets us know whether or not our promoting is working and the way in which we can make adjustments to ensure that it is performing better.
What is the difference between Facebook Ads and other forms of PPC?
Facebook Advertising is different from other forms of paid search advertising because Facebook allows us to run many different types of ad campaigns that might not necessarily be available on the Google , Bing Network and Yandex . 
Also, Facebook Advertising is what we would consider passive advertising instead of active advertising.
active advertising is when we place an ad in front of a user that is actively looking for our product or service. This normally happens on a search network like Google , Yandex or Bing.
Passive advertising is when we place advertisements in front of users that we think they are interesting in our product or service regardless of whether or not they are looking for it at that time.
Is Pay Per Click ( PPC ) expensive?
Pay Per Click ( PPC ) doesn't have to be expensive if you set up and optimise your campaigns correctly. It's all about being intelligent with your targeting and keywords and ensuring you're monitoring performance closely. You can pause campaigns at any point too so if we find a particular search term is becoming too competitive, there's always the option to stop and review.
How much should you spend on PPC?
We recommend a minimum monthly budget of $500, but this can vary as some industries are more competitive than others, leading to higher average costs per click.
Would You Like To Start A Project With Us?
Let our digital marketing experts evaluate your online business efforts with a FREE strategy audit.